This post is also available in:

English

Français (French)
Before purchasing a greenhouse, it is important to understand the basics more particularly the design differences. Each project is unique, the structure selection will depend of several factors at the site location like the wind and snow live loads also where come (orientation) the strongest wind?…
We will see in this article 7 advantages selecting a gothic shape greenhouse for your future project:
1- Optimal light penetration
A gothic shape structure will have a higher peak than a regular greenhouse. This will impact the capacity of the greenhouse to capture the sun's rays, especially when the sun is low at the beginning and end of the day and in winter in the northern hemisphere.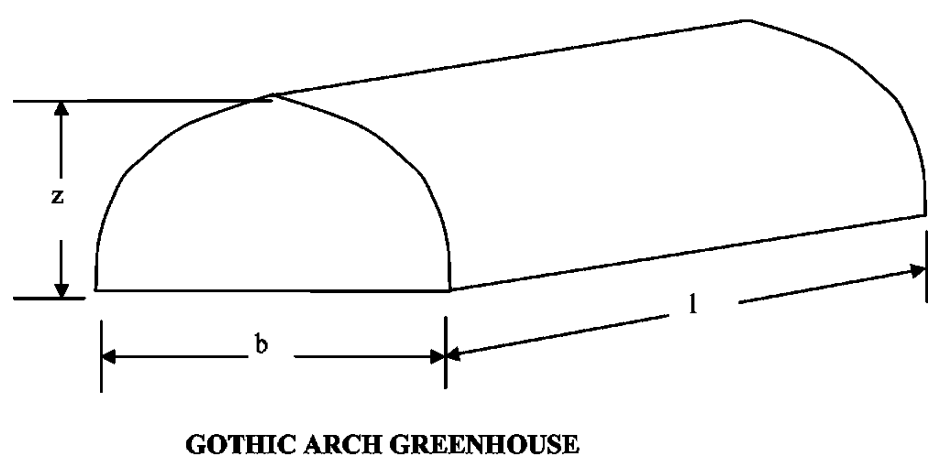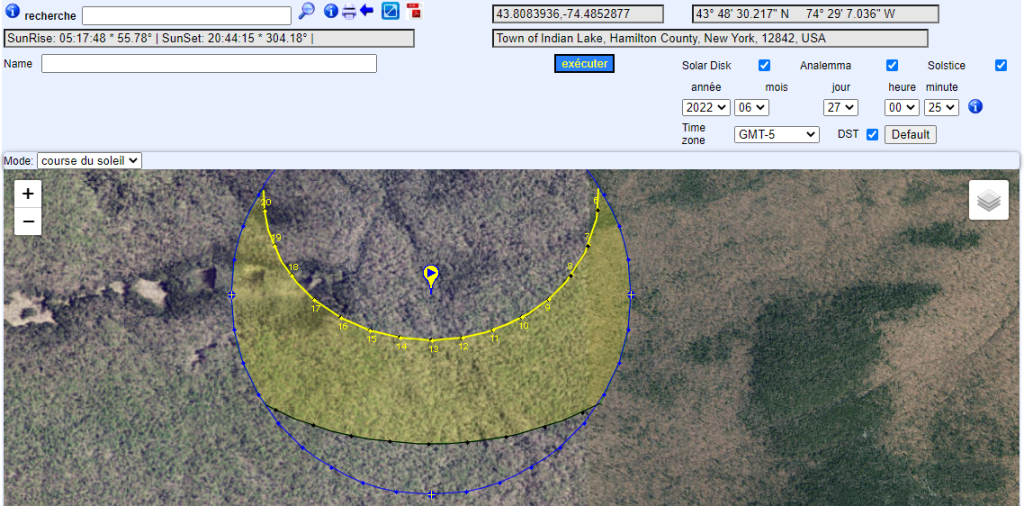 Usually in the Northern hemisphere, a North-South orientation is more effective for light distribution during the cultivating season.
However, a West-East orientation allows a better exposition to the South more particularly during the September to March while the sun is low. It means that you will get more sun radiation (more light and heat). In fact, this option can be optimal from a season extension perspective.
2 – Better heat retention = energy saving
Based on a study, a gothic arch shaped greenhouse required 2.6% and 4.2% less heating as compared to a quonset shapes (Gupta & Chandra 2002). However, the greenhouse orientation to your site have to be ideal.
3 – Better structural strength
The gothic shape design will give to the structure a much better structural strenghth to the greenhouse compared to round tube arches tunnel or quonset style. Moreover, when associated with oval tube arches the gothic style greenhouse is almost indestructible against heavy snow loads and strong winds!
4 – More efficient to limit snow accumulation
This is by far the best shape to ensure the removal of snow (less accumulation on the roof), especially during periods when the greenhouse is partially heated or not. The live snow load capacity of a good gothic style greenhouse is much higher than any other shapes. What is more, an A-Frame greenhouse structure will not be the ideal design for regions with snow during the winter.
5 – Better passive ventilation when using a roof vent
Thanks to the roof angle, a gothic style greenhouse with a mid-roof vent will be more efficient to ventilate the growing area. Indeed, the opening surface on the roof (when the vent is open) will be larger so the air renewal ventilation capacity.
In fact, it gives an additionnal advantage more particularly if you want to grow taller crops like tomato, capsicum, chili peppers… where the passive ventilation capacity will be a keep point to regulate the climate controlling the excess heat and humidity in the greenhouse.
6- Dripping prevention
It allows the condensation to drain to the sides of the greenhouse preventing dripping on crops. It is an important feature to reduce the risk of fungal diseases and other mold developments for example. A quonset or A-Frame style greenhouse will get more dripping issues due to the flatter roof design.
7 – Versatility
A gothic style greenhouse will be more versatile due to its specific features. That's right, more volume, light, ventilation, strength and less dripping… will allow the growers to select different crops and grow in many regions such as the very cold north of Quebec with heavy snowfalls or the strong winds in Atlantic Canada.
In addition, some manufacturers are proposing wider and higher (with anchors 3′ extension) gothic freestanding greenhouses. Those are the best alternatives to grow vine-crops or cannabis / hemp in a gothic freestanding or gutter connected structures.
---
(Bonus)
Example of gothic greenhouses: Ovaltech I, Ovaltech III, Ovaltech IV and Ovaltech 42′ Plus freestanding or ground-to-ground greenhouses and Luminosa gutter connected structures
Credit : personal photos taken in the United States and in Canada by Corenthin Chassouant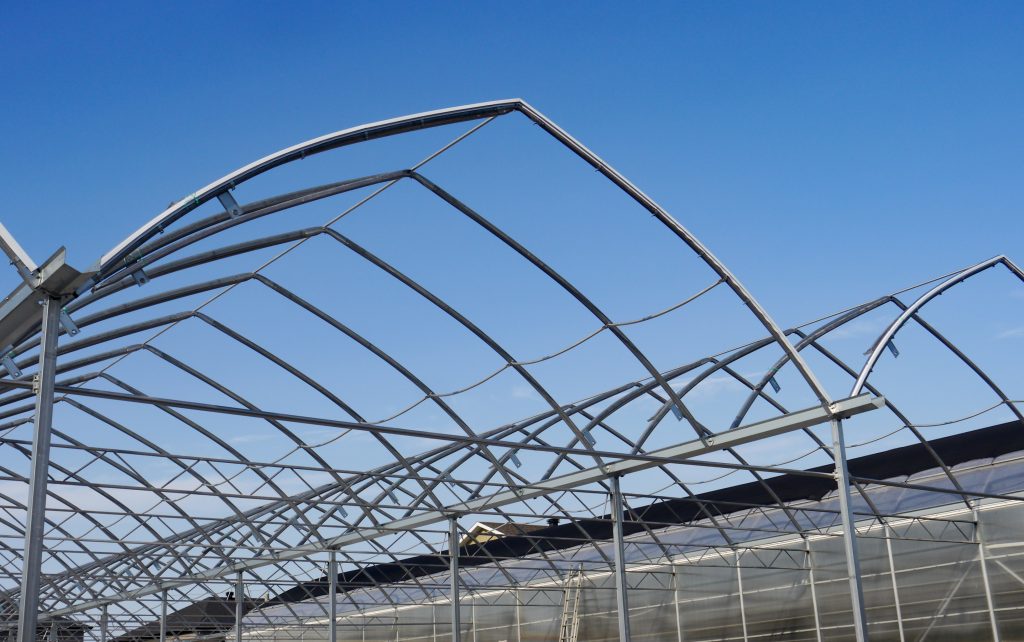 Sources:
Comparison of Greenhouse Frame Types:
https://expert.hortitechdirect.com/article/60-comparison-of-greenhouse-frame-types
Gupta, Mathala & Chandra, Pitam. (2002). Effect of greenhouse design parameters on conservation of energy for greenhouse environmental control. Energy. 27. 777-794. 10.1016/S0360-5442(02)00030-0.
What Type of Greenhouse Should You Build?
https://youtu.be/FPjko9DDhcU