This post is also available in:

English

Français (French)
Most of the people in the world know paradise islands such as Maldives, French Polynesia (Tahiti), Martinique (Caribbean), Seychelles or New-Caledonia… However, a minority are interested in the production of fresh fruits and vegetables in these remote places.
The challenging accessibility and the lack of consumables can be limits. On the other hand, tourists are increasingly looking for local and quality food, which represents an interesting niche (high value) market for growers…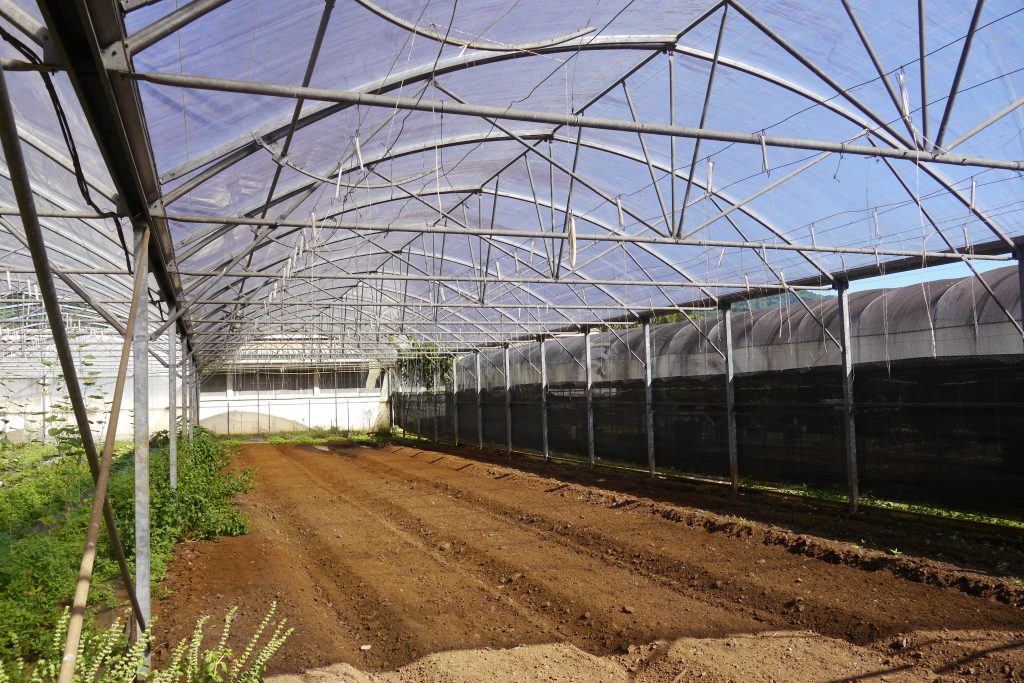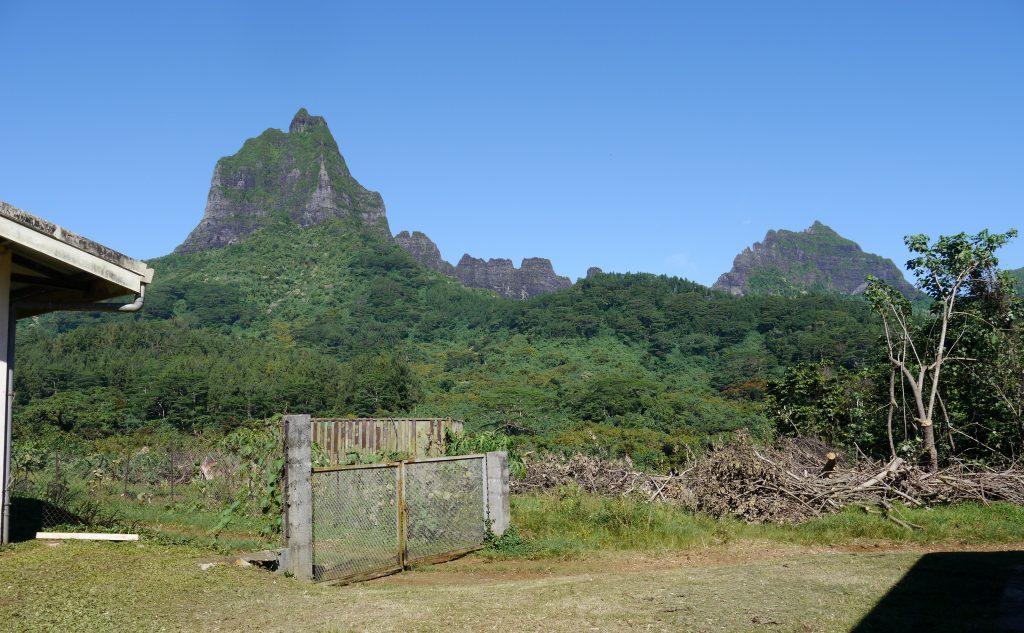 Indeed, the costs of transport (import) and negative impacts on food conservation / taste are factors to be taken into account. Consuming locally, organic and fresh is a growing reality.
Few years ago, pioneers launched farms at the end of the world in very remote locations.. ! Today, hotels and supermarkets are more and more fond of their product in order to offer them to tourists but also to the locals.
During my field visit in French Polynesia, I had the chance to visit a permaculture farm combining open-field production and cultivation under high-tunnel greenhouse.
Growers on the tropical islands like to use lower structure less vulnerable to the winds and strong enough to handle vinecrops (15 to 20 kg/m2) like tomato, bell peppers… A very good alternative for the foundations is screw piles to maintain the structure close to the ground and ensure an optimal greenhouse staibility and resistance.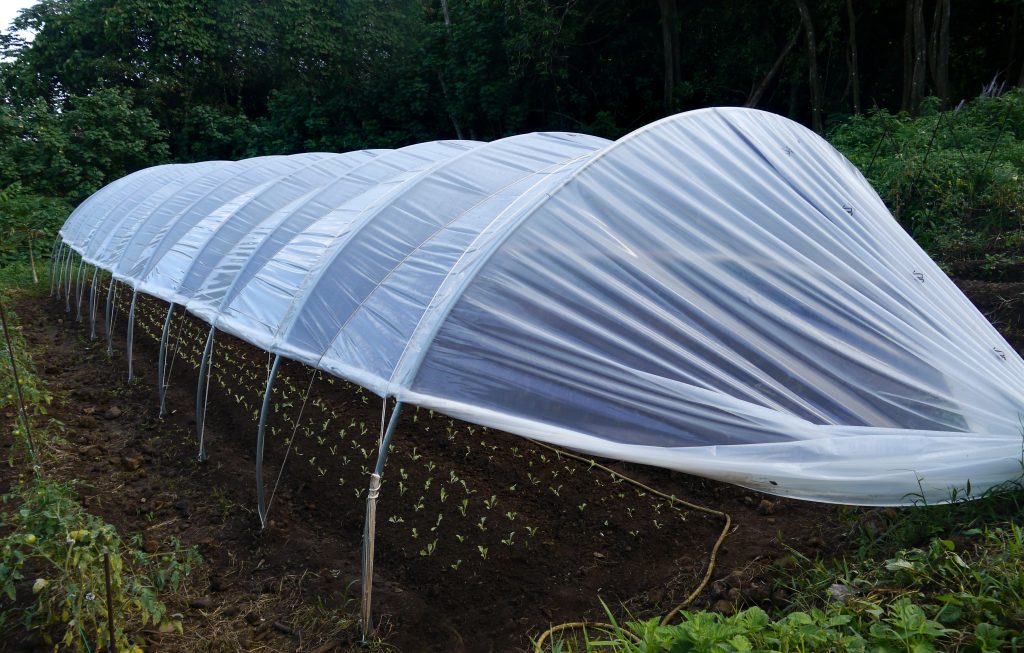 Ground to ground high tunnel with a slight enhancement of the structure ( 60cm or 2 feet) is a perfect compromise for remote islands growers:

Source : Field trip in 2018 (personnal pictures) on the Raiatea island in French Polynesia…