This post is also available in:

English
Following a previous article posted on the blog in October 2021 about reforestation tree seedlings intensive cultivation in greenhouse :
… you will find below a more recent [ White Paper ] discussing about how can we improve tree nurseries efficiency using high-technology 4.0 greenhouse system with equipment, automation and robots in North-America.
Link to download the complete file (free): https://cdn.gie.net/fileuploads/document/2023/04/28/harnoisdigitalwhitepaperforpg-2023.pdf
Managing more efficiency a reforestation trees nursery present many challenges today in Canada and also all over the United-States. Labor shortage and climate instability (quick changes) affect and expose the grower to yield and quality reduction…
In fact, selecting the right technology and optimal system is a key choice for the future but you will need time to think about the optimal system working with the best industry experts. However, it will worth the investment !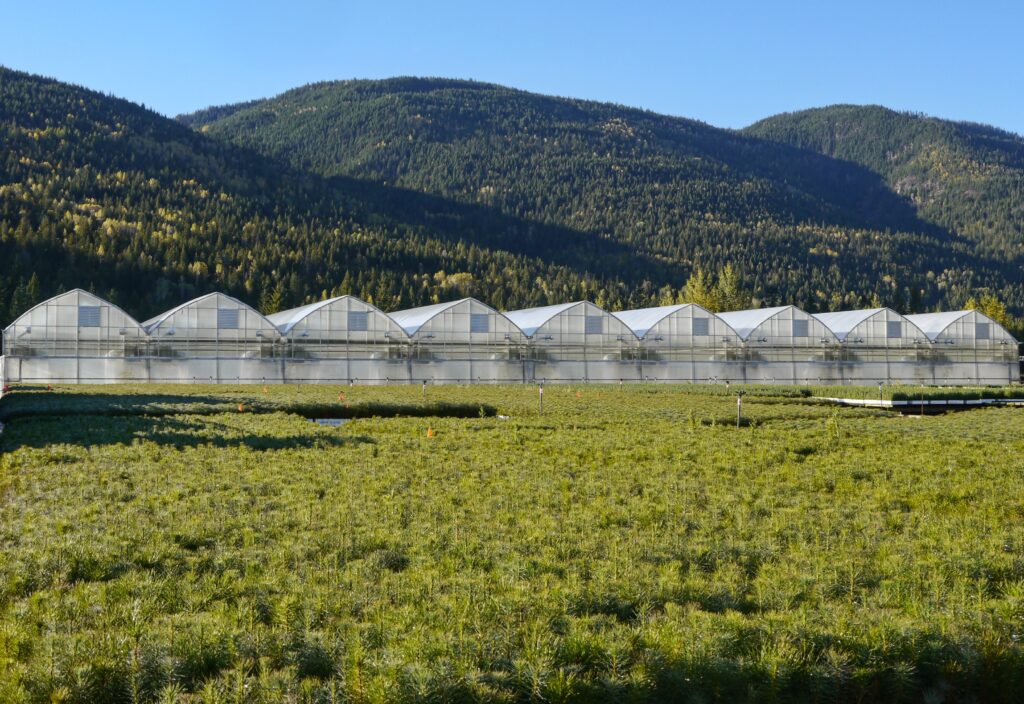 Greenhouse structure and equipment solution manufacturer used: