This post is also available in:

English

Français (French)
Since the appearance of the Covid-19 in March 2020, the daily life of millions of North-Americans has been affected. With the many confinements and limitations on travel, a lot of people have spent more time than usual at home.
This has resulted in a drastic change in consumer behavior, especially the purchase of ornamental plants for the garden. So, growers had to respond to this influx of demand as well as garden centers throughout the United States.
The horticultural industry has seen a real boom since May 2020 and the start of the first "Covid containment". Despite the increase in raw material prices and supply delays, many business owners have decided to invest to prepare for the future and meet the ever increasing demand. The year 2022 and the future look promising for the industry…
We will see in this photo report the most beautiful garden centers (retail) seen in the United States this year.

A brief description of the greenhouses below:
1 GUTTER CONNECTED 36′ X 60′ X 16′ UNDER GUTTER (UG)
4 GUTTER CONNECTED 30′ X 156 X 16′ UG
CONCRETE PIER FOUNDATION
DOUBLE POLY ROOF 7.2 MIL WITH MID-ROOF VENT
ENERGY TRUSS 12′ C/C
END WALLS PCSS GUILLOTINE VENT
WEST SIDE CONNECTED TO BUILDING
EAST SIDE POLY CENTER ROLL-UP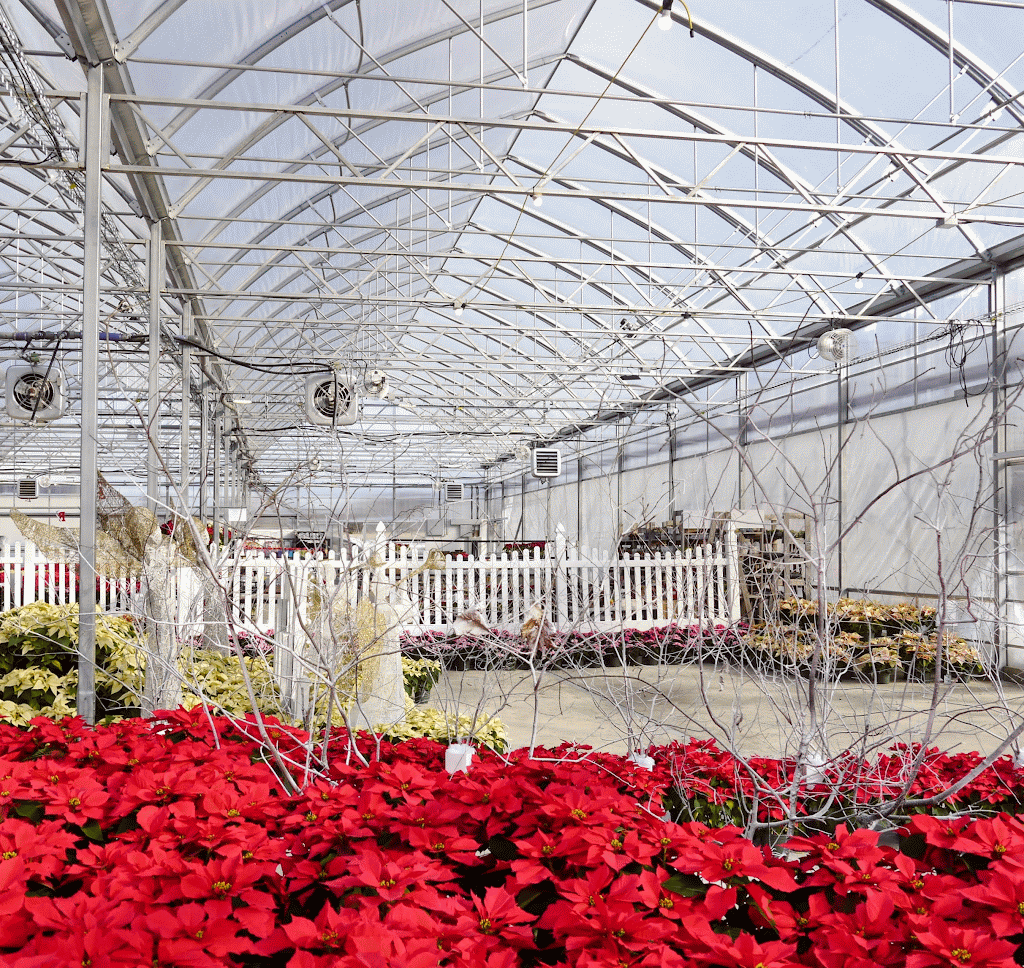 A brief description of the greenhouses below:
6 GUTTER CONNECTED 30′ X 24′ X 14′ UG
DOUBLE POLY ROOF 7.2 MIL WITH DOUBLE RIDGE PANEL IN 8MM PCSS
FRONT GLASS WALL WITH PANEL
BACK PARTIAL PCSS WALL
EAST SIDE POLY CENTER ROLL-UP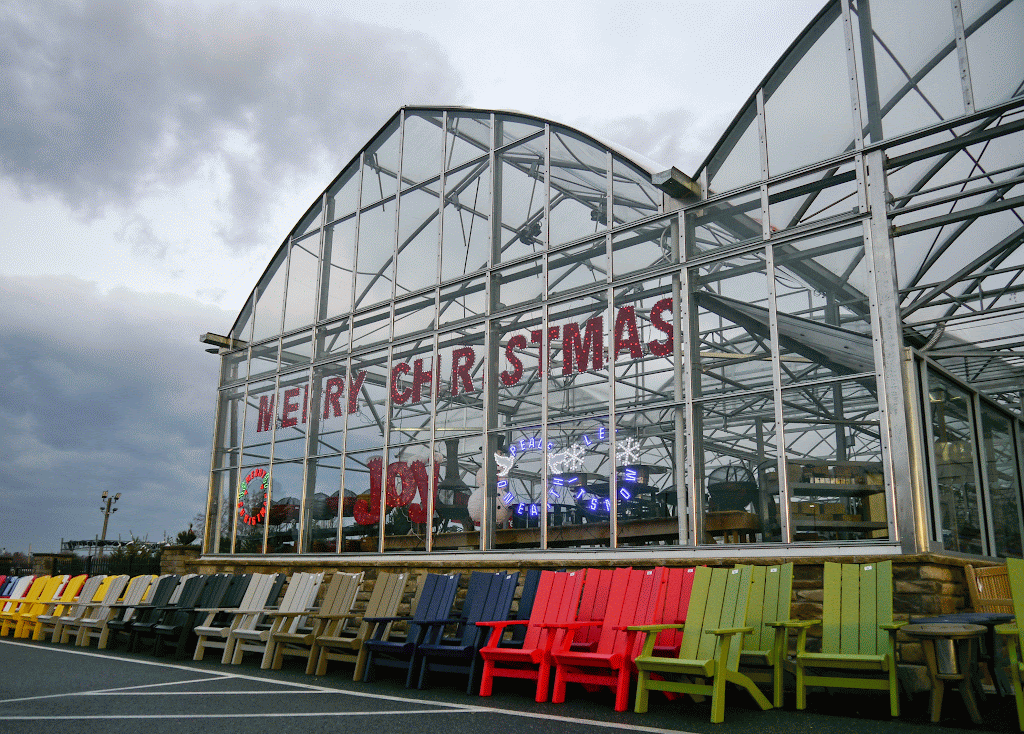 A brief description of the greenhouses below:
1 GUTTER CONNECTED 31′ 6″ X 96′ X 14′ UG
1 GUTTER CONNECTED 31′ 6″ X 204′ X 14′ UG
1 SHADE HOUSE STRUCTURE 31′ 6″ X 96′ X 14′ UG
DOUBLE POLY ROOF 7.2 MIL WITH MID-ROOF VENT
ENERGY TRUSS 12′ C/C
CENTER ROLL-UP (8′ HIGH) ON BOTH SIDES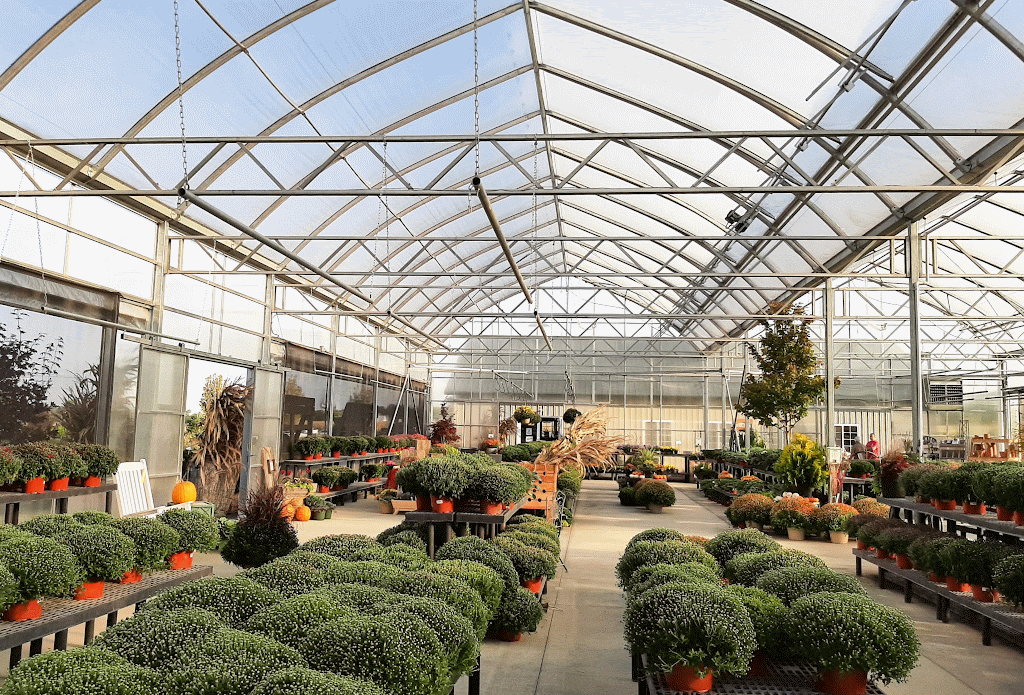 Sources: personal photos of Corenthin (Félix) Chassouant