This post is also available in:

English

Français (French)

Español (Spanish)
I already discussed about successful greenhouse system for hydroponic leafy greens and herbs operation no matter where you are located in the world.
In the article below, you will see the main factors and parameters that you will need to consider before implementing or expending your future "mid-tech" greenhouse:
Last month in April 2023, I had the chance to visit a successful grower and customer that I am directly following. He is based in Guatemala in Central-America growing mostly leafy-greens (salanova, butterhead lettuces…) and herbs such as basil.
Despite the tropical conditions with extreme heat and humidity levels, the mid-tech growing system and greenhouse solution (design + equipment), quality and yield are great !
Moreover, they are still learning and improving the cultivation…Thanks to the greenhouses (Luminosa gutter connect type) and close support with the head grower to be able to progress.
At this location a modern climate control using the VPD is used (lean more about Vapor-Pressure Deficit = main environment parameter to control the equipment in the growing area). Moreover, the NFT hydroponic ferti-irrigation system is also controlled by a very accurate technology to increase the nutrients availability in the liquid solution with an accurate NPK + acid mix dosage.
A glimpse of my visit below: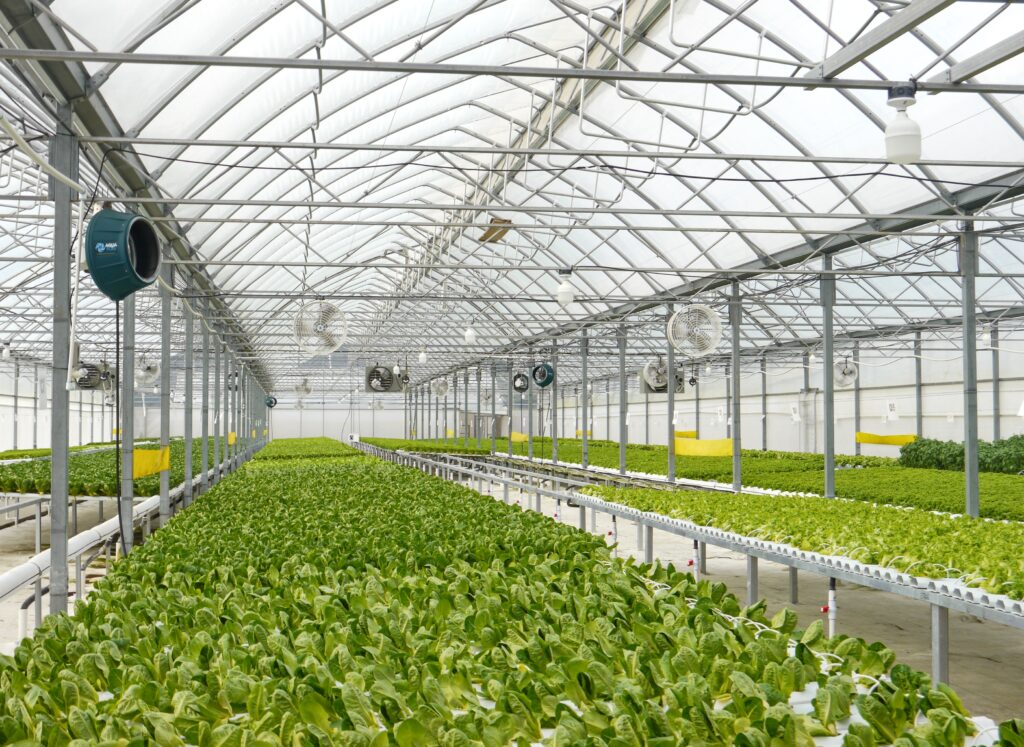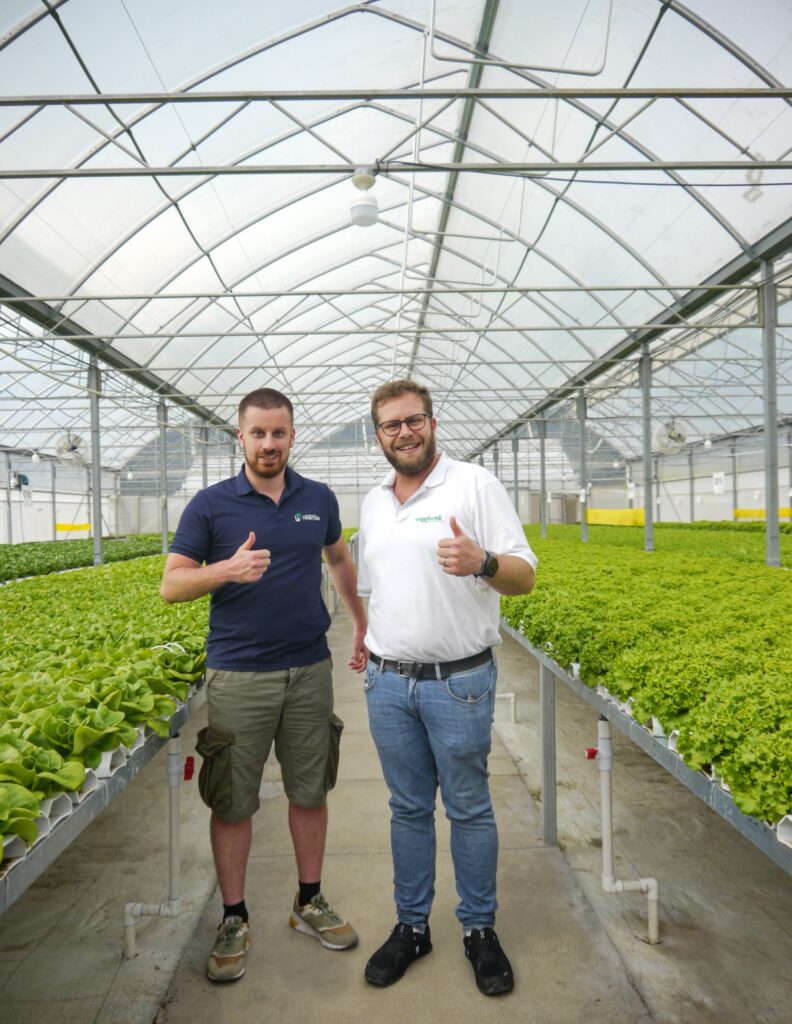 Souce:
Personal photos by Corenthin Chassouant, agronomist (MSc) in Guatemala in April 2023