This post is also available in:

English

Français (French)

Español (Spanish)
Between 2015 and 2019, I had the opportunity to work on unique exotic projects such as the production of dwarf mango trees in greenhouses. Indeed, the Harumanis variety in Malaysia has an important added value because of its sugar concentration and its very low fiber content.
You will find more details in the article below:
Overview of the concept of tropical bi-span greenhouses and the production of mango trees.
The main objective of these structures was to ensure optimal growing conditions for the mango trees while protecting the fruit from natural predators and pests.

Once the greenhouses were built with the roof and sides covered, the trees were planted and the ferti-irrigation system installed.
This concept of tropical greenhouse has many specificities such as the design of the greenhouses (dimensions, structure) and the equipment used to guarantee the optimal conditions of culture.
Personal photos – credit Corenthin Chassouant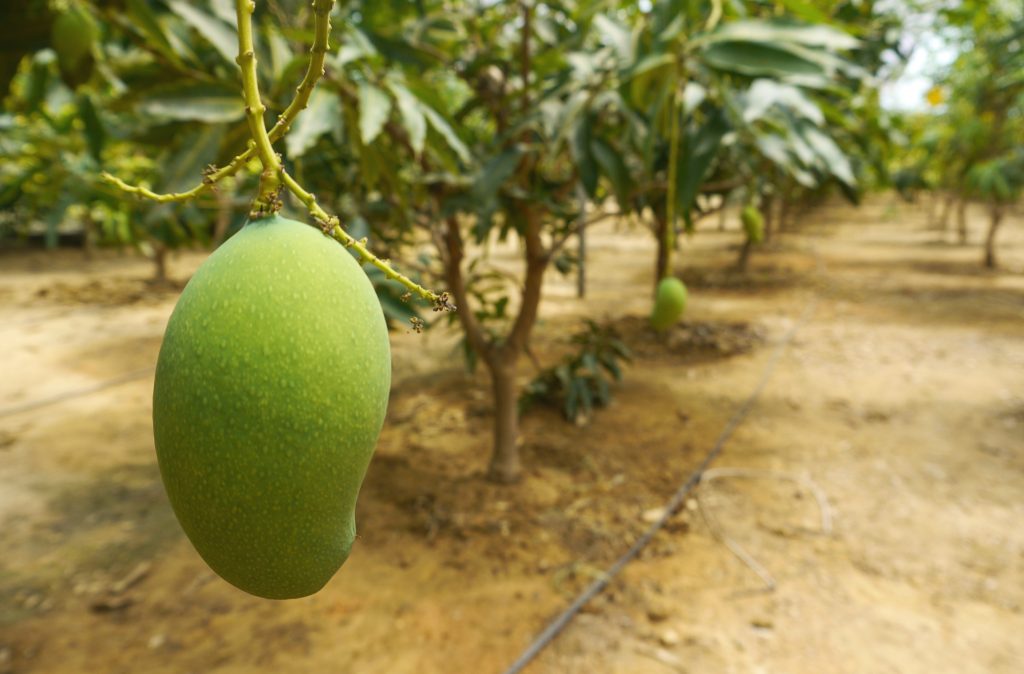 This experience was developed in the context of a Research and Development project with an academic organization in Malaysia. Contact me if you want more information.