This post is also available in:

English

Français (French)

Español (Spanish)
Introduction
The origin center of the mango is located in Southeast Asia. Today, the mango is cultivated in tropical and subtropical regions as Brazil, Mexico, Australia…

The mango tree (Mangifera Indica L.) cultivation in the world is expanding. Mangifera indica have several varieties (>1000 cultivar). One of the most popular mango variety in the South-East Asia region is Harumanis from Malaysia which is due to its aroma, texture, and sweetness.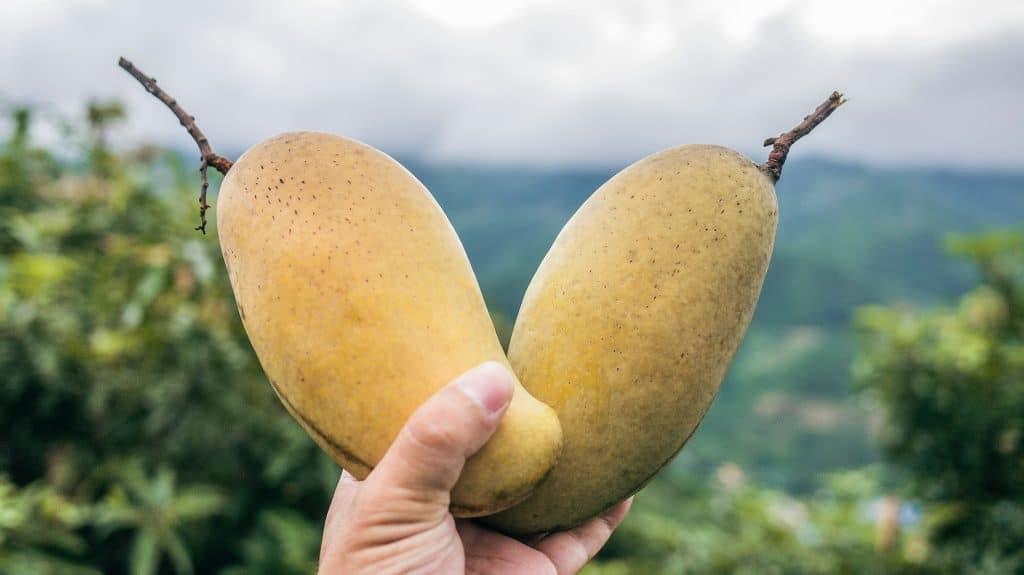 The control and preservation of mango quality represent an important challenge for the further development of this production. Open-field cultivation has some limits, plants are highly exposed to pests and diseases. Therefore, a lot of growers are using chemicals which create pollution and fruit contamination. Moreover, the massive use of fertilizer and leaching of these also cause problems.

Note: It this article the Harumanis mango conditions will be shown as an example.
Climate and soil requirement
The climate condition in the Northern part of Malaysia / Southern part of Thailand is a major factor why mango variety such as Harumanis or Dragon Irwan can be cultivated in this part of the world.

Indeed, Harumanis mango tree needs a significantly dry period to initiate the flowering. Yields are better when temperatures are as low as possible during at least two weeks in December or January during initiation phase.

The flowers start to bloom from January to February and the fruit-bearing period is from March to April according to Azizan and al,. 2019. At flowering stage, the temperatures needs to be high to maintain flower bloom on tree. The harvesting period is from May to June every year.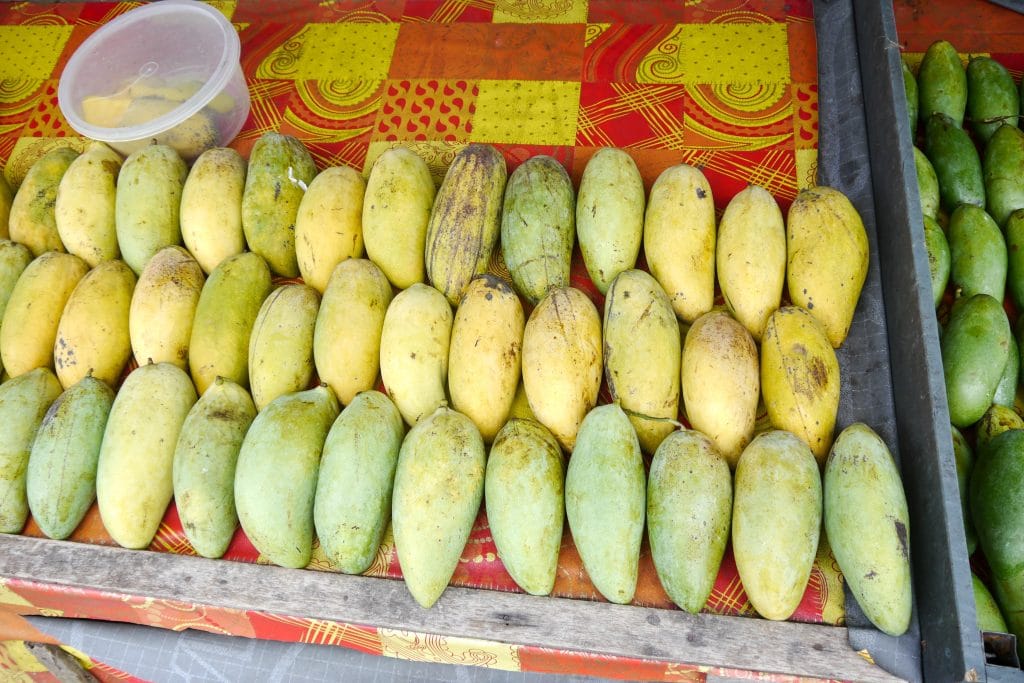 In the soil, the of Nitrogen (N) is important and crucial for crop growth. Nitrogen stimulates vegetative growth and ensures high rates of flower formation, fruit-set, and assimilation inflow into developing fruits. Lack of nitrogen will cause decreases in plant productivity and fruit quality while excessive nitrate contribute to contamination of water sources through volatilization, denitrification, and leaching. Phosphorus (P) is the second most essential nutrient responsible for plant growth. Other than nitrogen and phosphorus, Potassium (K) plays as an important nutrient for photosynthesis, respiration, and growth in the expansion and development of cells In the plant.

Recent studies (Azizan and al,. 2019) have shown that the soil in the Northern part of Malaysia is poor in N (0,09%), rich in P (648 ppm) and moderate in K concentration (0,685 cmol/kg).
Mango cultivation under greenhouse : concept introduction
In order to produce sustainable mango with high quality and yield, a greenhouse cultivation concept can be implemented. Drought is used to trigger good flowering (Rohani and al,. 2012) and once flowers are there heavy rain an damage flowers already produced and decrease the yield. The greenhouse will isolate the mango trees from the outside rainfall and protect them.

Low-tech technology greenhouse will be selected when the outside conditions are close to the trees requirements. An efficient ventilation is an important factor to control the relative humidity inside the greenhouse decreasing the risk of fungi attacks for exemple.
The main ideas of this concept are :
Small greenhouse block units (<30m witdh) – better ventilation and sanitation


High greenhouse (>4m under gutter) with a proper design to maximise to maximize the entrance of light inside


Promote passive ventilation with vents on the roof and large mesh netting on the sides and gables


Use a proper diffusing plastic type – boost photosynthesis


Use a proper insect-proof net against leaf cutter and fruit flies for example


White paint on covering material or shading screens can be used to control the inside temperature


Circulation fans can be added to increase te airflow inside the growing area to control the relative humidity


Physical protection (fence, electric barrier or semi-rigid cover: PVC, polycarbonate) against fructivorous predators
Sources:


Data Mining on Climate Factors for Harumanis Mango yield prediction"


Reproductive physiology of Mango (TL Davenport, 2007)


Soil NPK Variability Mapping for Harumanis Mango Grown in Greenhouse at Perlis, Malaysia

http://www.padil.gov.au/pests-and-diseases/pest/main/136201