This post is also available in:

English
Introduction
We have seen in the following article the Daily Light Integral (DLI) definition and importance to know the total amount of Photosynthetically Active Radiation (PAR) received in a day:
– United States of America
DLI is now a common term (measurement) used by commercial growers and plant scientists.
Below an interactive and useful tool made by Joanne Logan and James Faust to check the Annual and Monthly DLI Values (mol/m2/day) in the United States of America :
https://myutk.maps.arcgis.com/apps/MapSeries/index.html?appid=d91ba9eb487d43f3a82161a1247853b6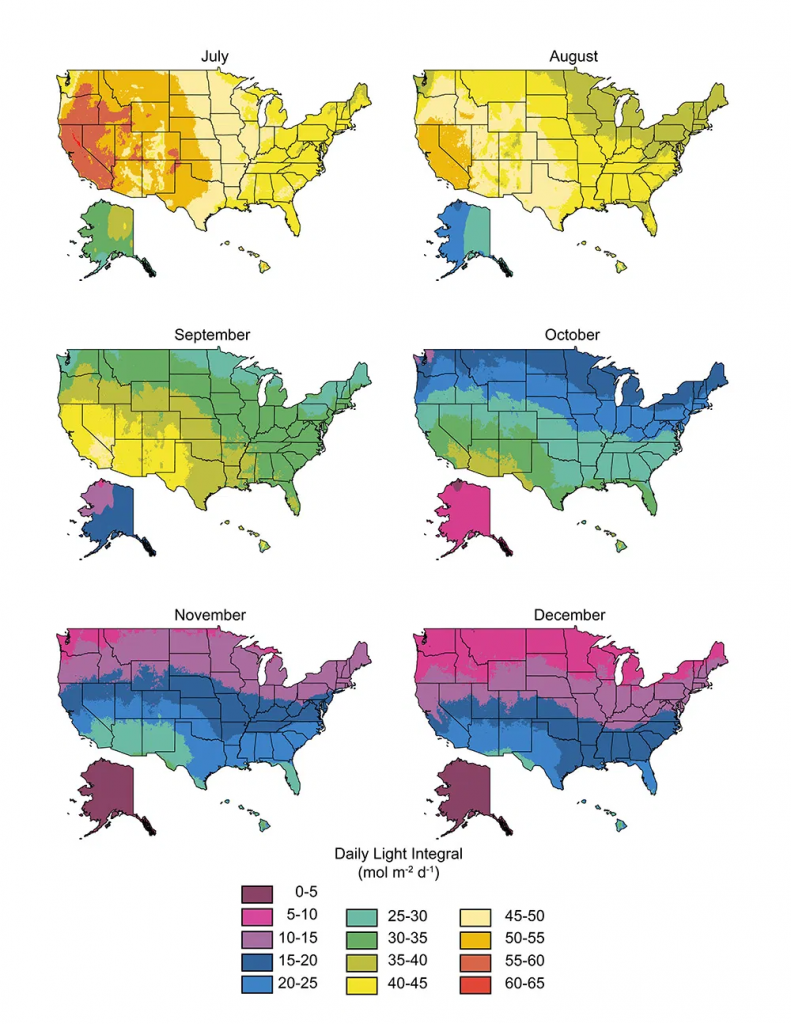 – Europe
DLI values are different in every location and also different in the seasons. Moreover, artificial lighting can be a complementray input in order to have consistent growing conditions throughout the year.
Another exemple of DLI in Western and Eastern Europe: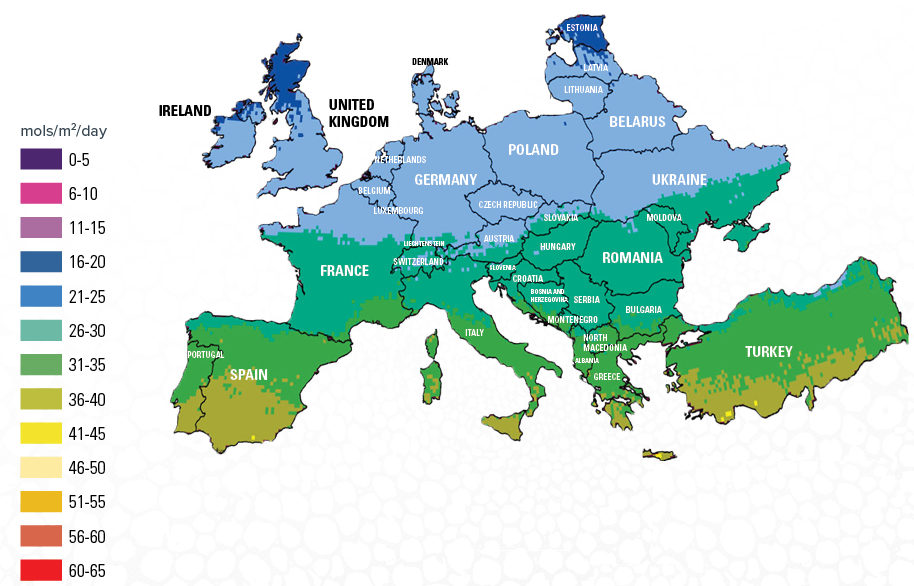 –

Worldwide
Other DLI online calculators working for diffrent locations in the World:
The Colombian and Ecuador daily light integral annual values :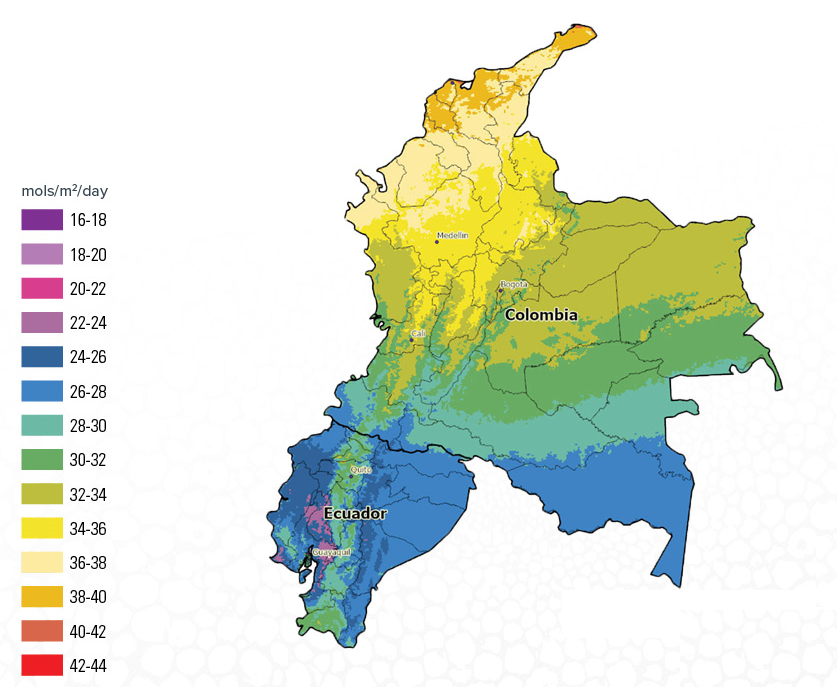 Source:
Joanne Logan (University of Tennessee ) and James Faust (Clemson University)