This post is also available in:

English

Français (French)

Español (Spanish)
Introduction
The morels are edible mushroom of choice, a popular delicacy and a high value commodity. There is a high demand in markets more particularly in the gastronomic restaurants worldwide.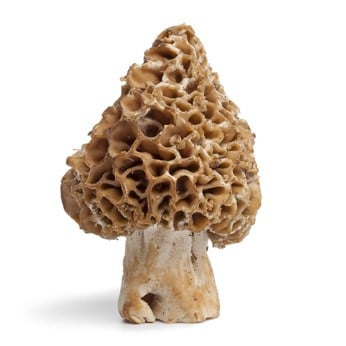 Highly prized, morels are difficult to grow. The upper part of the mushroom that we see and harvest is the "fruit" of the mycelium, the invisible root system is cobweb-shaped underground.
The climate conditions are the key to cultivate morels under greenhouses… The ventilation, the relative humidity (HR%) and the covering shading capacity must be optimal inside the greenhouse to grow the morels.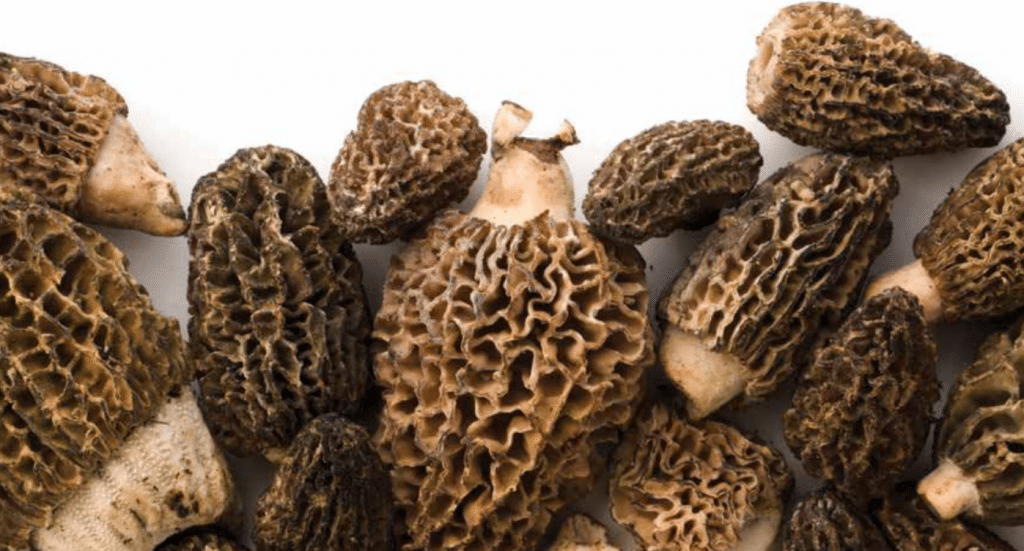 The Chinese are the precursors of the morel artificial cultivation using an innovative technique applied by Dr. Douxi Zhu. The yields can reach from 10 to 15 tons per hectare at best.
Nowadays, morel cultivation in a greenhouse is getting more popular in Europe and in some parts of North-America.
Grow morels under tunnel
Freestanding greenhouses of 30′ (9,1m) or 35′ (10,7m) wide ; from 150′ (45,7m) to 200′ (61m) long ; > 4m height from the ground to the ridge are ideal greenhouse dimensions to start cultivating morels.

The selection of the greenhouse covering is very important to protect the precious mushrooms from the rainfall and the sun rays. Indeed, a high diffusing film non-thermal, multiple layers can be a good option to protect the growing area and to transmit enough light. The permanent shading can be done with a specific clothe or a specific black shading net anti-UV high density polyethylene (HDPE).

Moreover, the dimensions of the tunnel are essential to allow a perfect air flow inside the growing area to keep a high HR% close to 80%. The passive ventilation coming from the tunnel gables will be use by the growers to control the climate in the growing area. HAF fans can be used also to keep an active airflow and homogeneity in the greenhouse.

Depending on the weather conditions in your area, greenhouse equipment can be added to increase the humidity like an irrigation boom with sprinklers running the entire length of the greenhouse or a fogging system projecting fine drops of water. Fine drops will also help keeping optimal soil conditions.
Production of Chinese morel (video in French )
Conclusion
The cultivation of morel in greenhouse is complex and today not really widespread. The mushroom is now trading at more than 106 USD (or 100 Euros) per kilogram which offers an interesting potential and challenge to experienced growers…
Sources:
https://www.eurelien.fr/actualite/des-morilles-naturellement-eureliennes (French)
https://www.greenhouseemporium.com/blogs/greenhouse-gardening/how-to-grow-morel-mushrooms
https://plantpath.psu.edu/news/2017/china-trip-unveils-morel-cultivation-mysteries
http://www.xinhuanet.com/english/2018-03/24/c_137061428.htm