This post is also available in:

English

Français (French)
Introduction
The cape gooseberry (Physalis peruviana L.) also called uchuva is a member of the Solanaceae family like tomatoes. The plant native to South America (Peru, Colombia, Bolivia) produces an exotic fruit close to the size of a cherry, yellow orange, juicy and slightly acidic flavor.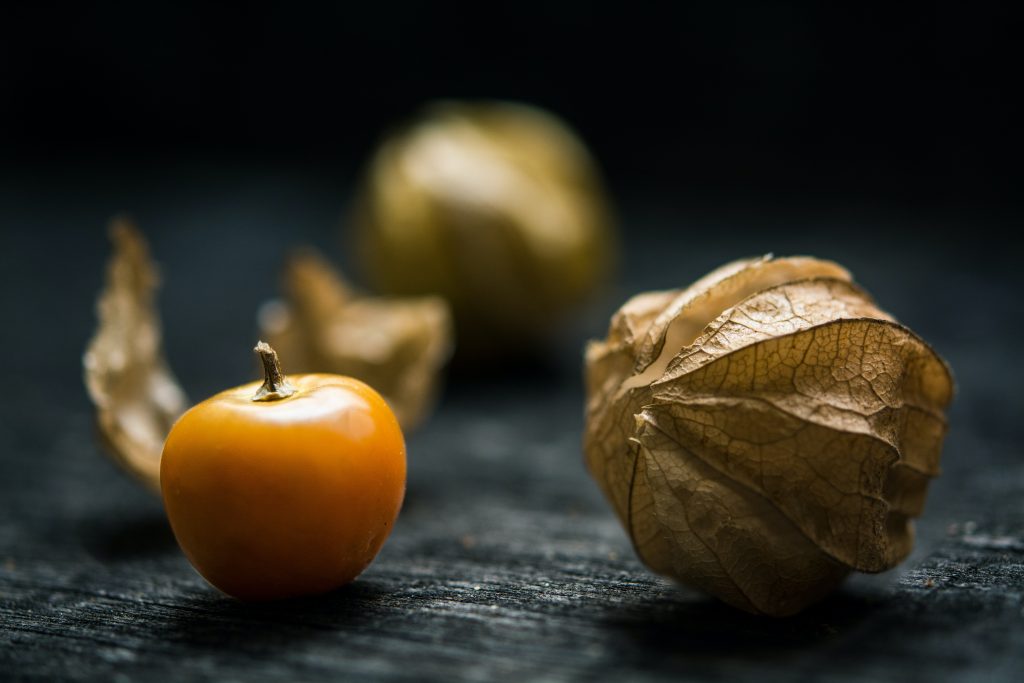 The harvest of Physalis has to be by hand. It is a delicate, it is fragile fruit. Therefore, its price is high. This fruit is rich in antioxidants and its oil in fatty acids, carotenoids and vitamins.
During a field trip to Canada, I was able to discover the production of cape gooseberry in greenhouse. Indeed, the plant can resist to cooler temperatures (light frost close to 1°C or 30°F). It means, it can survive in a partially heated greenhouse in North America.
More detail about the growing conditions below:
https://www.growables.org/informationVeg/CapeGooseberryCRFG.htm
Photo report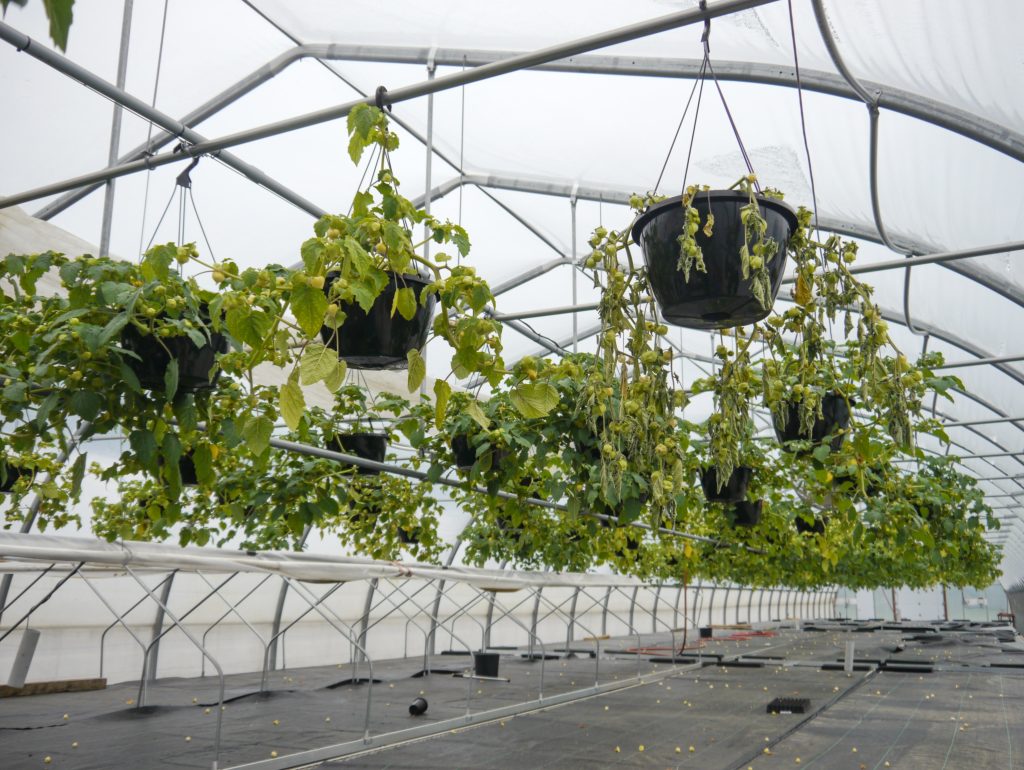 The Physalis peruviana L. were grown as an inter-crop during their spring rotation. The plant suspended in the greenhouse allows farmers to move around while producing. In this case, it is a good example of complementarity with the production of exotic fruits with added value.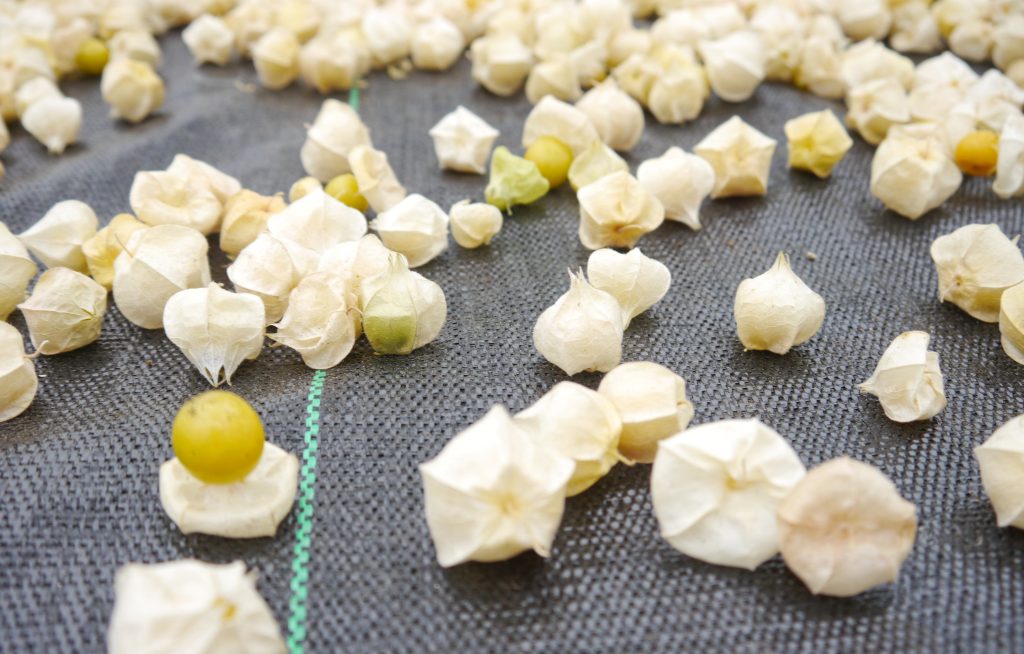 Photos credit: Personal photos from Corenthin (Félix) Chassouant
Sources:
Analysis of growth and yield of cape gooseberry (Physalis peruviana L.) grown hydroponically under greenhouse conditions. Revista Chapingo. Serie horticultura, vol. XXIV, no. 3, 2018. Universidad Autónoma Chapingo. https://www.redalyc.org/journal/609/60958477003/html/#B19