This post is also available in:

English

Français (French)
Introduction
Greenhouse ventilation means removing air from inside the greenhouse and replacing it with outside air. An efficient combination of passive and active ventilation is one of the most important point of greenhouse design and operation management.

The ventilation inside a greenhouse is not only the opening of the vents (roof / sides) but a complex and integrated concept.
Why do we need to ventilate inside a greenhouse ?
To have an air flow in the growing area keeping homogeneous conditions close to the crops


Air circulation removes excessive humidity from the plant canopy, resulting in a drier microclimate


A proper air circulation recycles depleted air with fresh one having higher carbon dioxide content (improve photosynthesis)


Ensure a vertical temperature profile to give the best conditions to the plants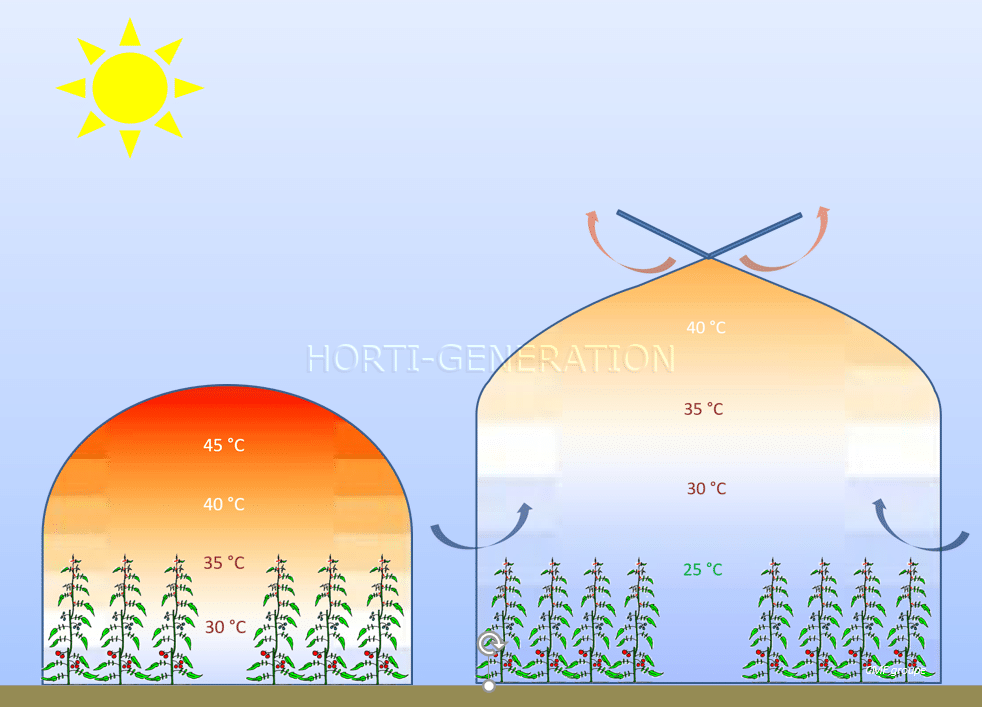 Control high temperatures during the summer caused by the influx of solar radiation


Maintain relative humidity (RH) at acceptable levels during cold winter conditions with heating system
Why do we also need active ventilation ?
The real advantages of a natural ventilation system are related to economics (lower energy consumption).
The objective of the active ventilation in a production greenhouse is to move the air masses to ensure better circulation. It is important to use it to keep an active climate for the plants when the outside conditions are not sufficient.
Moreover, it can help to reduce the issues with temperature, RH %, C02 % uniformity and disease control. Plants also need air for physiological reasons, and to enable better pollination in the greenhouse.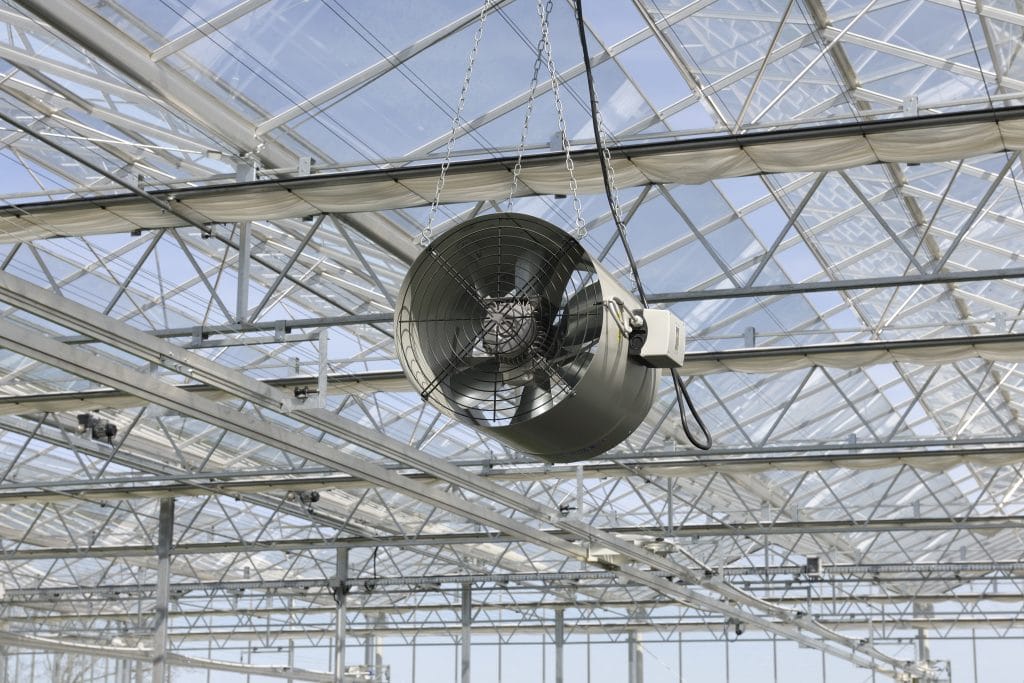 What type of fans/extractors to select ?
The Horizontal Air Flow (HAF) or Vertical Air Flow (VAF) fans are used in different applications involved with drying, ventilating, heating, cooling, aspirating, extracting… An important point is the notion of volume per hour for air recycling inside the greenhouse.
The key selection factors to chose your circulation fans are ( D. E. Buffington and al,. 2018) :
Amount of noise permitted.


Economical considerations: energy consumption (Watt).


Performance (efficiency)—select fan that will deliver required volume at the expected static pressure with the minimum horsepower


Space available for installing fans – under crop supports/trusses or integrated in the greenhouse cladding
Static pressure—the estimated system resistance and expected variations.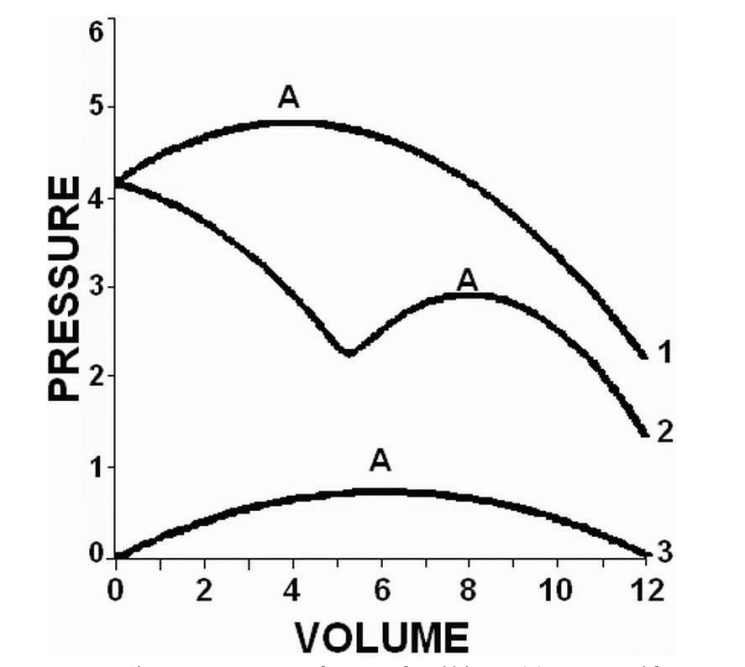 Specific type of ventilation
Other ventilation strategies can be implemented inside greenhouse.

Indeed, production greenhouse can be also dedicated to livestock/breeding farming as poultry, dairy cows… or insect farming (e.g. black soldier flies). In this case, the air recycling (volume/hour) strategies will be higher with the objective of controlling temperature and humidity but also gases such as ammonia…

What is more, we can talk about the drying greenhouses which are a combination of air circulation, air extraction and destratification in order to control the temperature and the relative humidity.

An article is already introducing the composting greenhouse or MegaDome fabric-building concept and ventilation challenges in this blog: https://horti-generation.com/how-to-build-the-perfect-composting-greenhouse-smart-shelter/
Conclusion
Active and passive ventilation inside greenhouses is also a wide subject. It is a boundary between the physical and biological laws. Nowadays, new generation of technology appears to help the growers.
More specific articles will cover these topics on the Horti-Generation blog.
Sources:

Air movement is crucial for next generation of growing: www.greenhousegrower.co.uk

Fans For Greenhouses: UF/ IFAS Extension Fact Sheet AE-12, "Fans for Greenhouses."

Greenhouse ventilation: https://edis.ifas.ufl.edu/pdffiles/AE/AE03000.pdf