This post is also available in:

English

Français (French)
A new example of mid-tech tropical greenhouse solution in Hamilton, Bermuda producing leafy greens and vine-crops for the local island market.
The first thing that strikes you in Bermuda is the cost of living, especially for fruit and vegetables at the supermarket. In addition, the availability of fresh water and the importation of inputs such as fertilizers are real challenges. Therefore, local food production is therefore a solution that makes the island self-sufficient. This is a guarantee of food safety and traceability for Bermudians and the many visiting tourists.
One of the special features of this project is that the greenhouse, covered in double polycarbonate (PCSS), is highly resistant to tropical storms. Manufactured by Canadian manufacturer Harnois (renowned for its excellence), this greenhouse is a durable solution for remote locations with extreme climatic conditions. It's also low-maintenance, with only the nets and equipment needing to be cleaned and inspected every 6 months.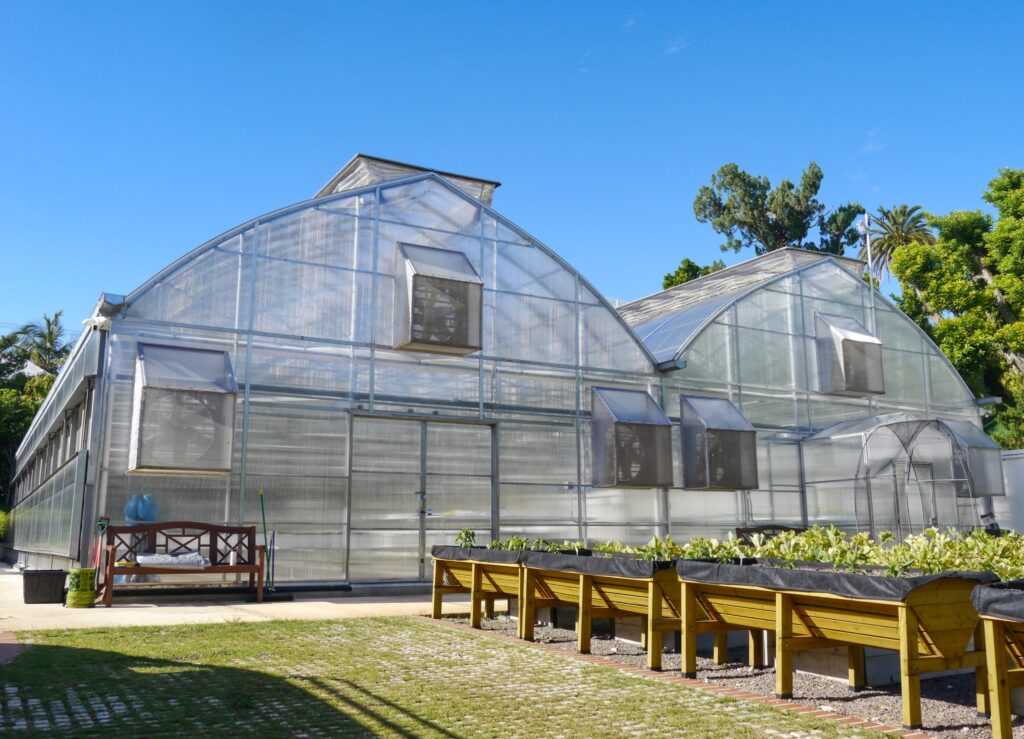 Another important characteristic of this project is the hydroponic growing system (fixed gullies – NFT system). There are many advantages, such as water savings (recirculating liquid solution) and fertilizer savings. It is very efficient and sustainable, in fact, it is the most optimal option for remote islands and regions with fresh water availability limitations.
In fact, the cost of living is one of the most expensive on earth (5$ for a lettuce head) in this part of the Caribbean. Growing locally in Bermuda is a real challenge and an opportunity for the local population and tourists to eat fresh food all year-round!
"Smaller scale hydroponic greenhouse system is a sustainable and efficient solution to be able to feed remote areas and regions where there is a real space limitation."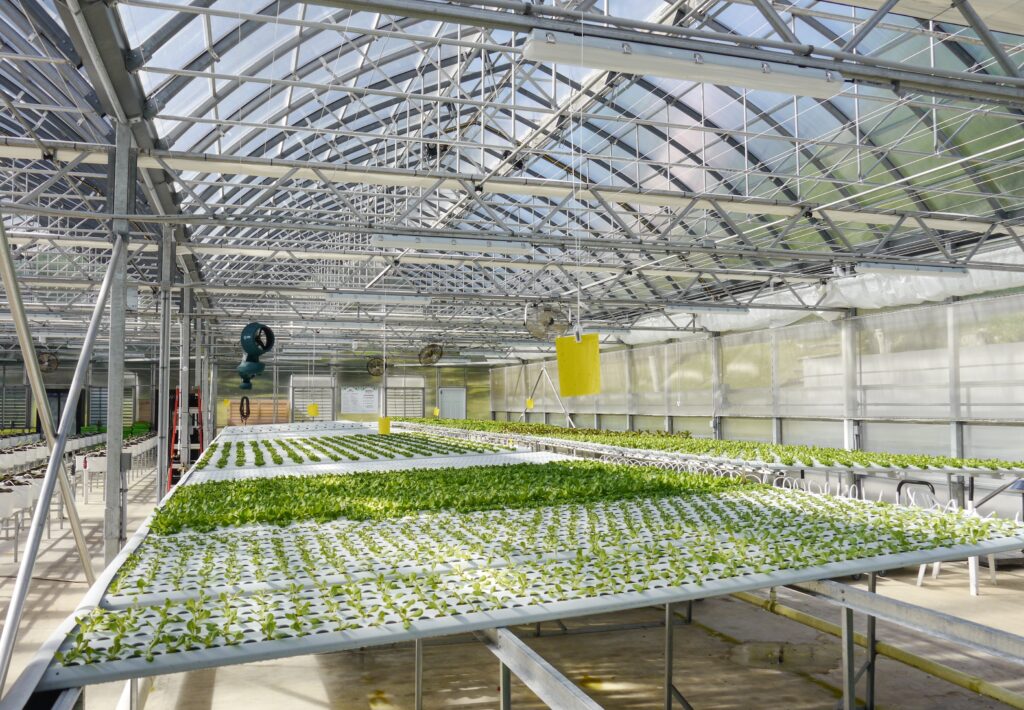 Contact me to learn more about the 540 sqm (5760 sqft) hydroponic greenhouse "hurricane proof" kit !