This post is also available in:

English

Français (French)
Climate battery geothermal greenhouse are great system for schools and remote communities to produce fresh food all year round with a minimum energy inputs. Thanks to the climate battery technology releasing the hot/cold air in the growing area when needed .
More information about the low-tech climate battery technology below:
Below an example of case study with the Lennox Island First Nations in the Eastern Canada. The greenhouse produces winter leafy greenhouses (photos taken in February 2023) :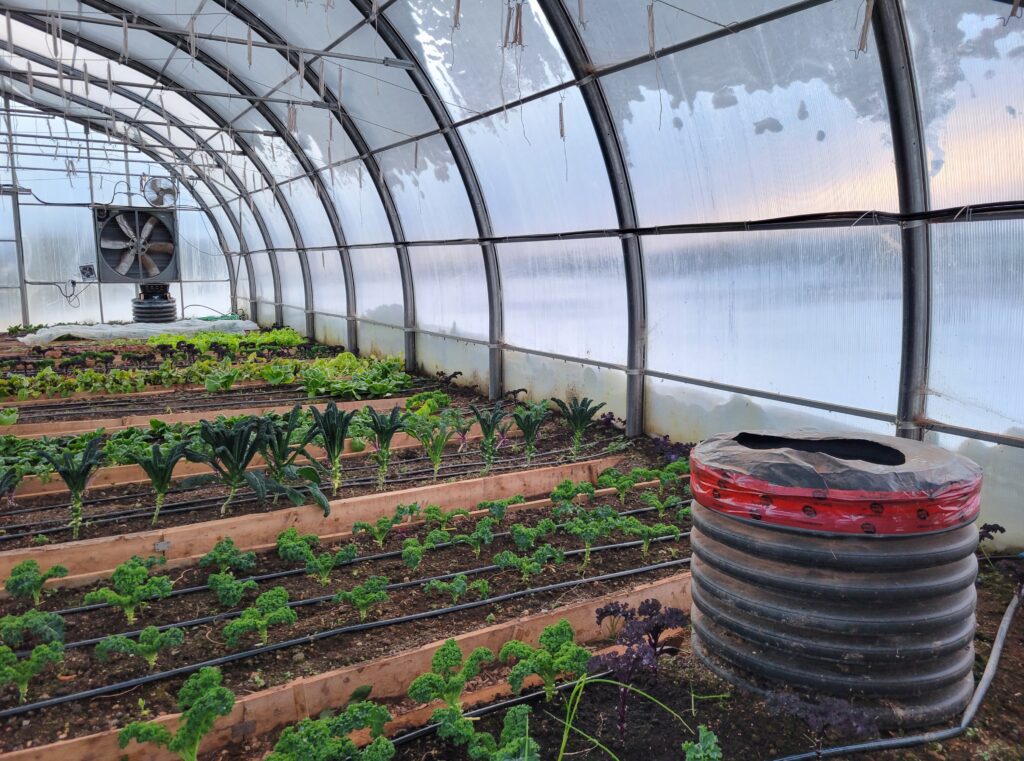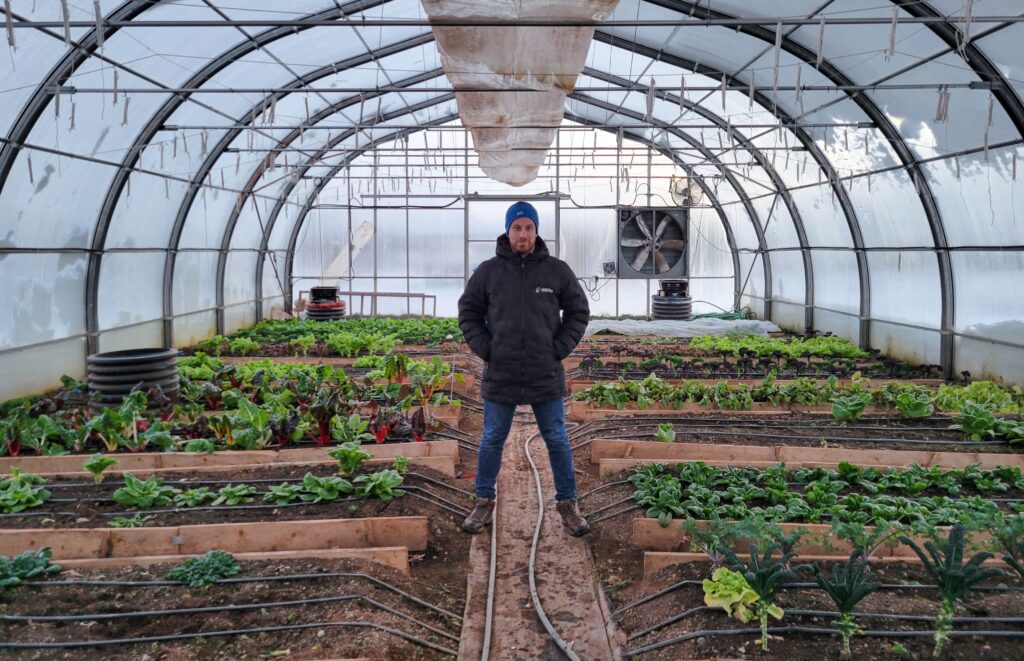 More information (in the press) about the Lennox Island greenhouse for the First Nations community: https://www.cbc.ca/news/canada/prince-edward-island/pei-lennox-island-gardeners-1.6507119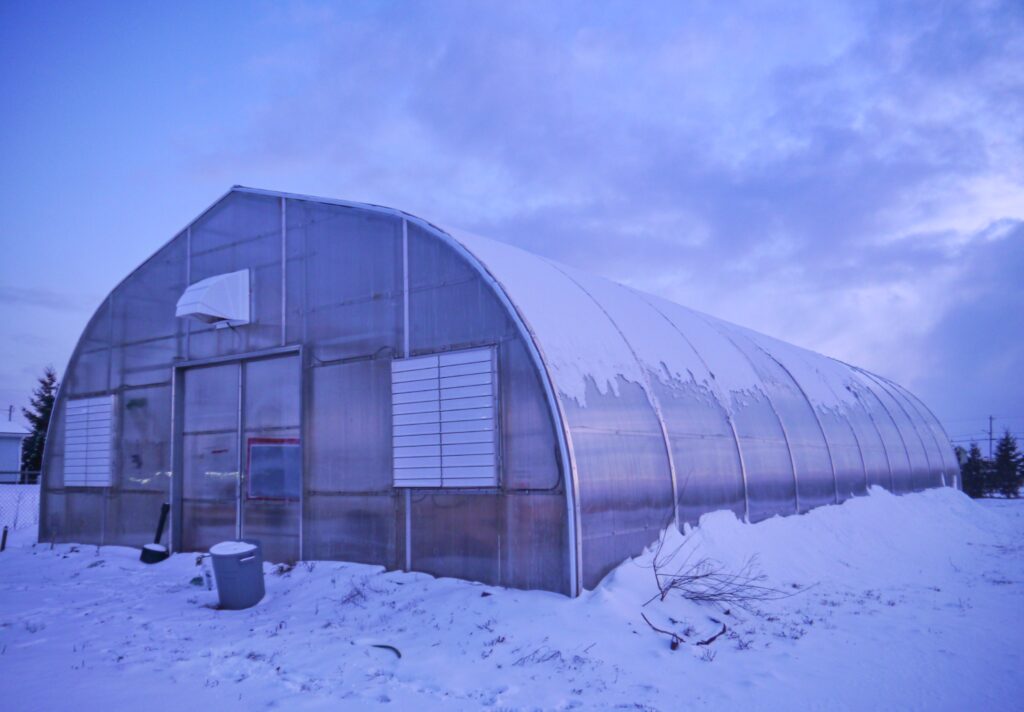 The greenhouse used is an Ovaltech IV freestanding 30′ wide fully covered with double-wall PCSS : durable semi-rigid material, UV protected and fire retardant.